Client Progress Notes Templates
Regular price
Sale price
$5.95 USD
Unit price
per
Sale
Sold out
Client Progress Notes Templates
Client Progress Notes Template This template makes it easy to document important client interactions for medical and professional use. It helps to ensure clear communication and complete documentation for each case, streamlining healthcare processes and providing an optimal level of care for your clients.
✔️ Track Recovery in Private Home/Care Facility
✔️ Six pages or delete the ones you do not need! Easy to fill in digitally, or manually!
✔️ Horizontal (Landscape) and narrow margins for maximum note taking space!

These templates are for: 
⭐ Home Care Company/Agency
⭐ Personal Care Service/Attendant (PCA)
⭐ Private/Independent Care Provider
How can this template help?

⭐ Good communication with care team
⭐ Help to determine level of care required
⭐ Accountability among care team
⭐ Quick access to client information
⭐ Helps to make informed decisions
⭐ Spot any changes in mental/physical health
⭐ Avoid liabilities 

Main Features: MICROSOFT WORD DOCUMENT

✔️ MICROSOFT WORD DOCUMENT
✔️ EDITABLE
✔️ Insert Company LOGO
✔️ Form fill digitally/manually
✔️ Send electronically
✔️ Printable 

Main Features: ADOBE FILLABLE FORM

✔️ Fillable Form (HYBRID-use both printed or digital format)
✔️ Formatting will not change when information is entered in fields
✔️ Fill out form digitally/manually
✔️ Electronic Signature 
✔️ Send electronically
✔️ Printable 
⭐ How to add your logo instructions included! 
★Templates designed by Danielle, an experienced home care business owner, for non-medical home care. Danielle's templates draw on her firsthand knowledge of working with clients, families, care facilities, trustees, curators and medical professionals.
★Templates facilitate non-medical home care business owners in achieving organization, expansion, and security.
★Templates offered in the Wise Caregiving Shop MAY NOT BE RESOLD, reproduced, provided freely, sent electronically, or exploited for profit in any manner. Legal action will be taken.
★Once products have been downloaded from Wise Caregiving Shop, all sales are considered final.
★This shop is equipped with professional IT support for technical issues.

Share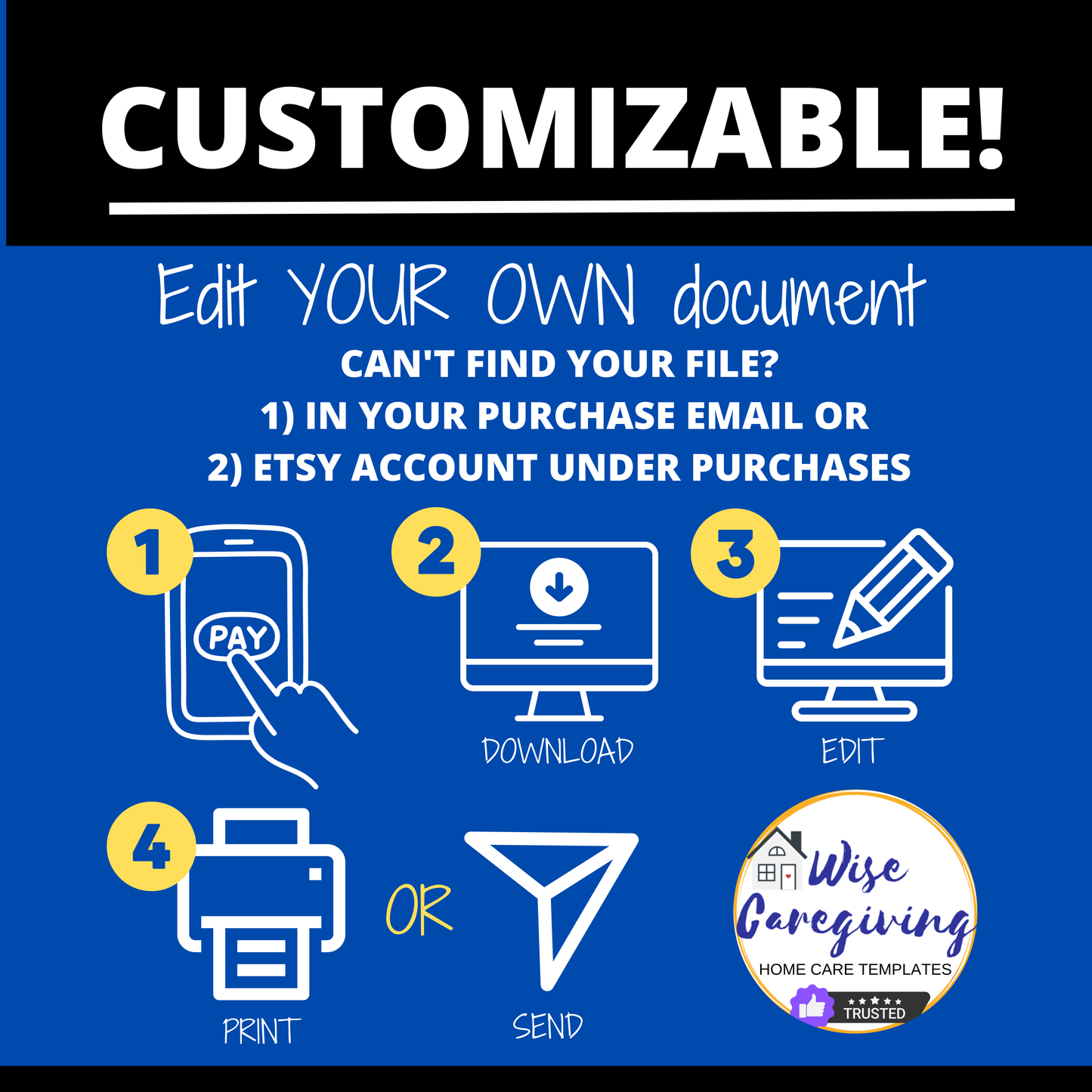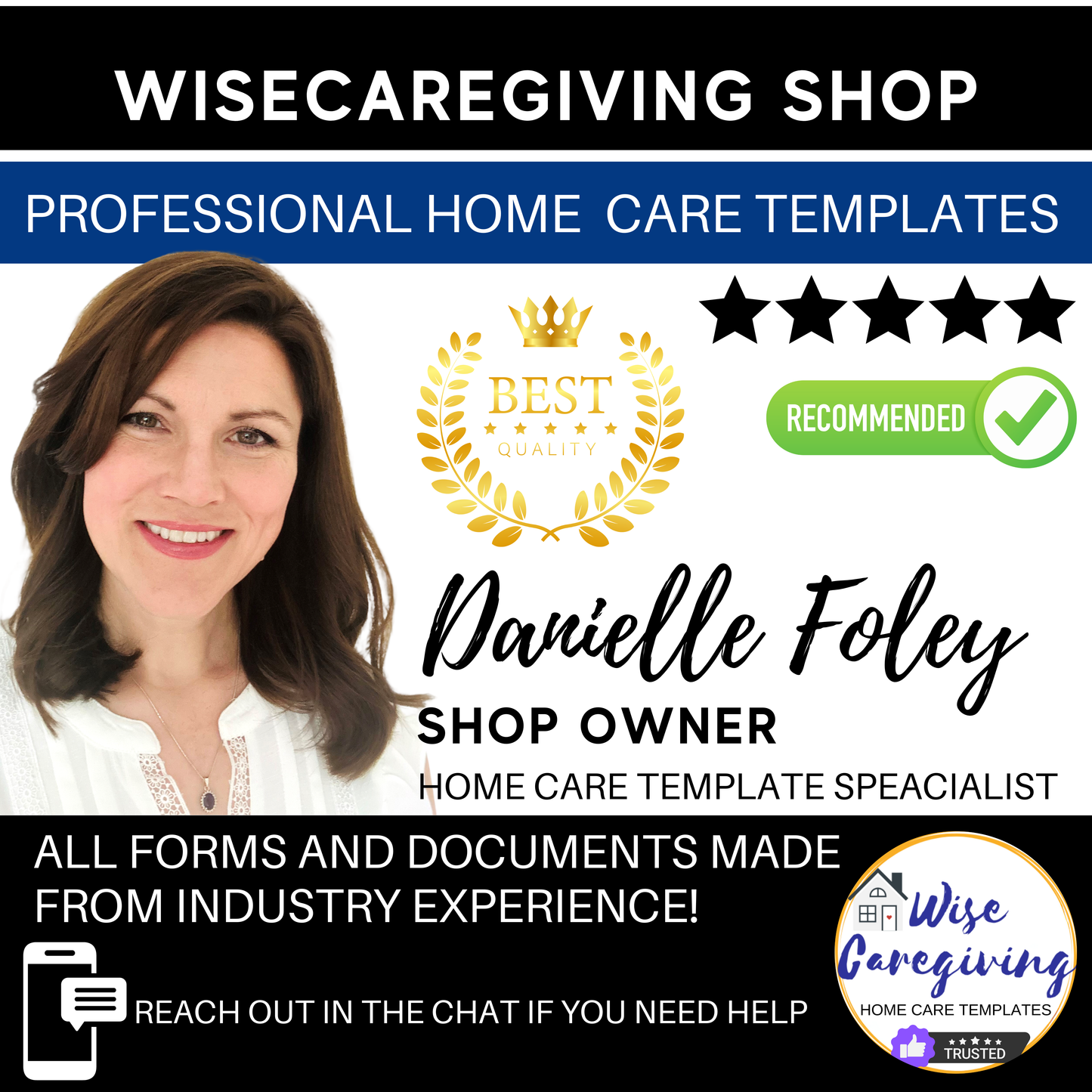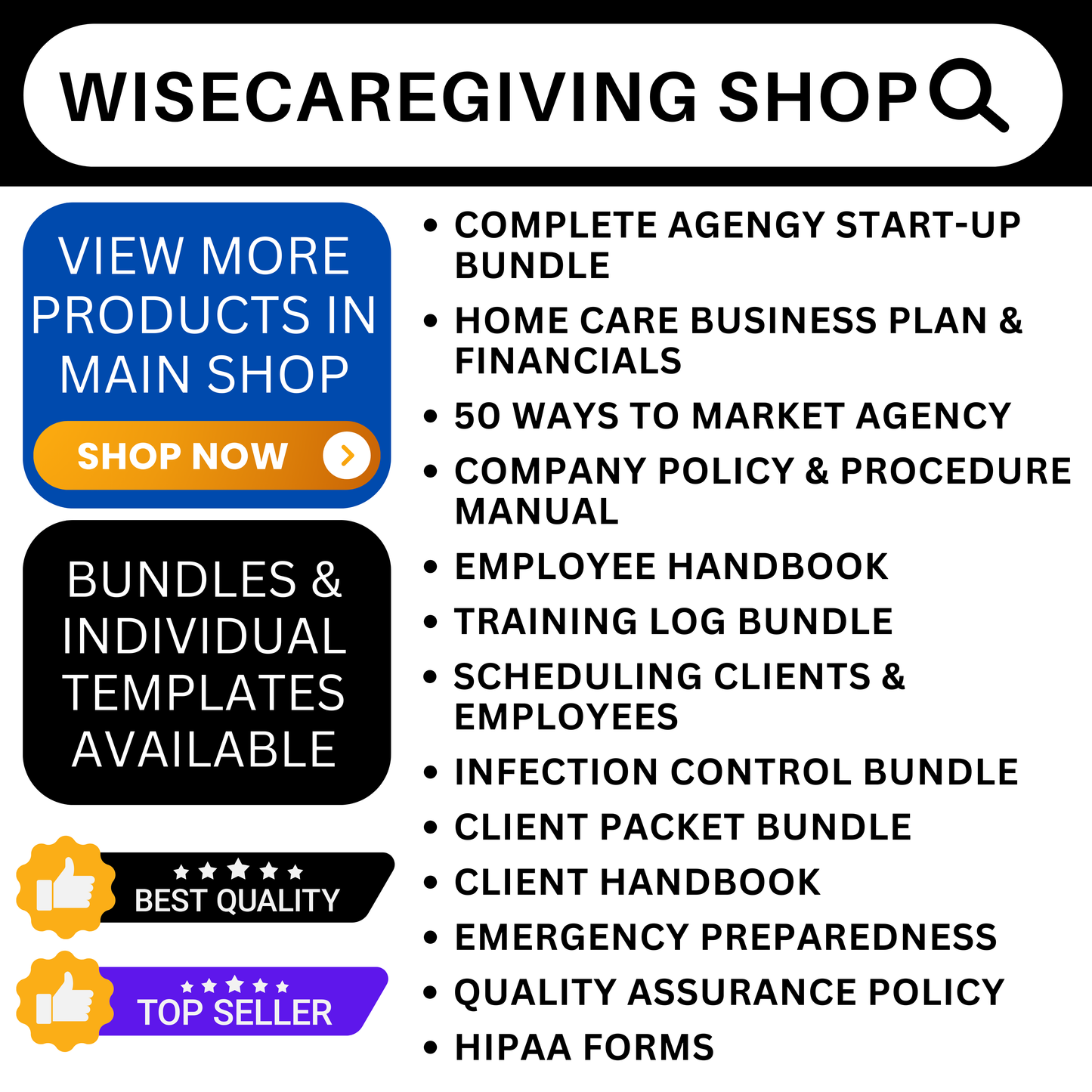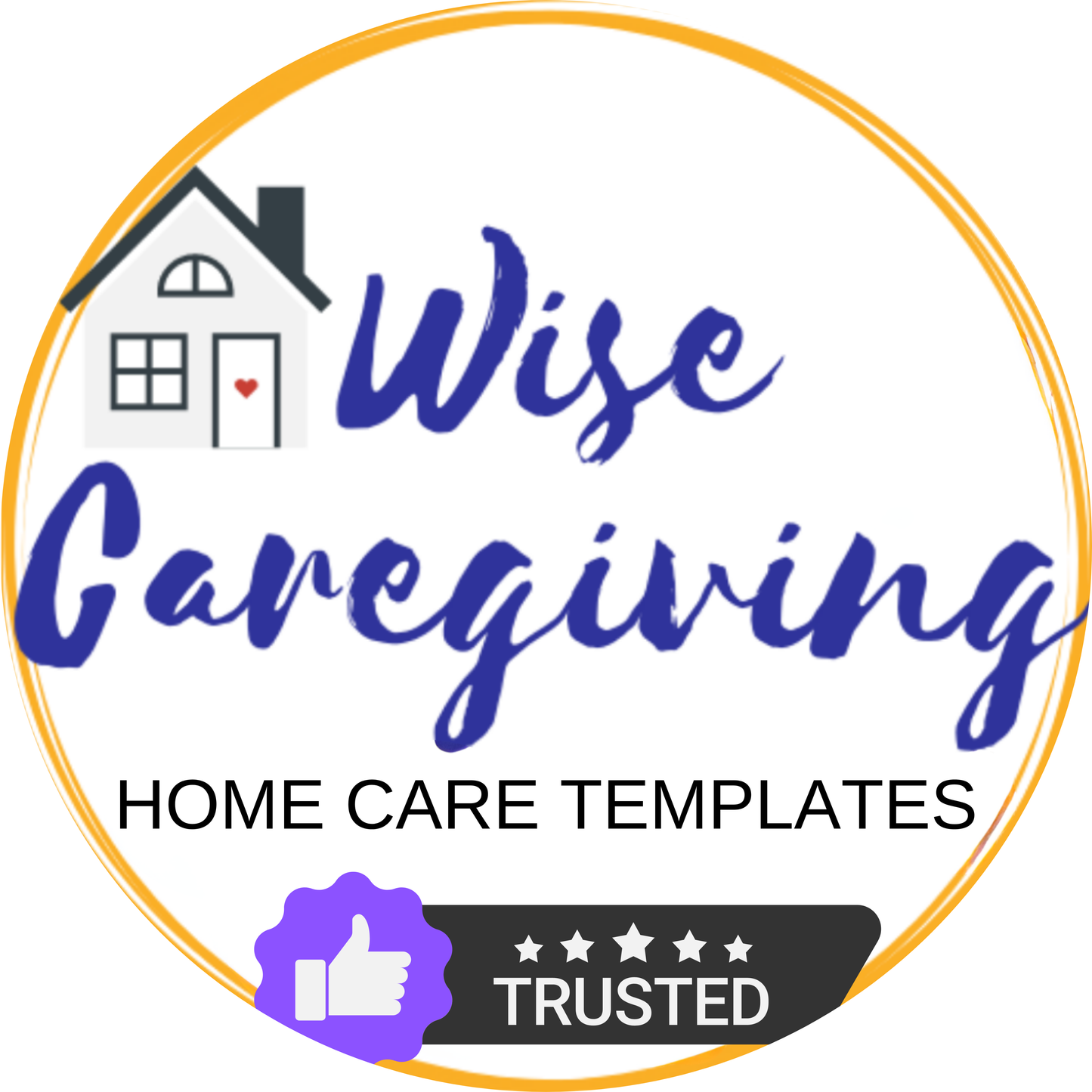 It was a great tune to use for my new case management training job
It was a great tune to use for my new case management training job